Home >

The Group CIMULEC

>

Cimulec
Cimulec
Manufacturer of printed circuit boards for adapted technological and innovative solutions !
Cimulec, partner of the main european equipment suppliers.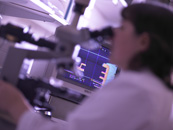 Founded in 1979 in Lorraine, in the centre of Europe, CIMULEC is the industrial partner of French and European customers of the military, aeronautics and microwave frequency sectors.
For more than 30 years, our commercial and technical teams have been assisting you in your projects and have been providing you with solutions adapted to your needs. Involved from the beginning of your project, CIMULEC assists you with its enormous experience in the industrialisation of your circuit boards..
The reliabillty of our products, one of the founding principles of the COMPANY.
Since its foundation, the vocation of CIMULEC has been to supply the military, aeronautic and aerospace sector. The culture of reliability and the control of processes has become a part of us.

Today, this is underlined by several certifications (ISO 9001 - EN 9100 - MIL P 55110 - MIL P 50884).
FINDING innovative solutions for your upcoming projects is the basement of our research and development.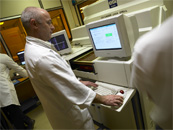 Long term member of the association IPC, CIMULEC has always been a pioneer of development. Thanks to its investments as well as its R&D department, CIMULEC is part of numerous French and European projects.
CIMULEC in figures:
70 staff members
4100 m² workspace
Export share : 40 %
Volume of sales : 12 M €