Home >

Our products

>

Multilayer flexible-rigid printed circuit boards
Multilayer flexible-rigid printed circuit boards
You have a small space to integrate your high reliability printed circuits board ?
Our solution: the flex-rigid.
Interests of our flex-rigid
Reduced assembly time
Reducing the number of parts
Limitation of wired interconnections
Weight gain
Space saving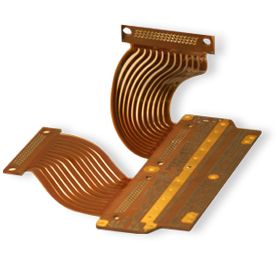 Application types
Rafale gun control command
Temperature sensor onboard an aircraft
Integrated Controls Panels A380
...
Precautions to keep in mind
From design it is necessary to properly calculate the radius of curvature
Flexible part is made of Polyimide, baking is imperative before wiring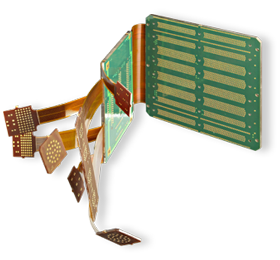 Finishing
Finishing ENIG NiAu chemical, HAL lead free, Sn chemical, SnPb revised, chemical Silver......
Materials
Materials FR4 new generation, polyimide.